We're thrilled to announce the new app for Benton Community! It's everything Benton Community, in your pocket. With the new app, you can access documents, events, news updates, and emergency notifications coming soon! Please know that information is still being updated. If something is missing or outdated please let your schools front office know. Download for Android
https://bit.ly/3APgu7b
Download for iPhone
https://apple.co/3uNa0lo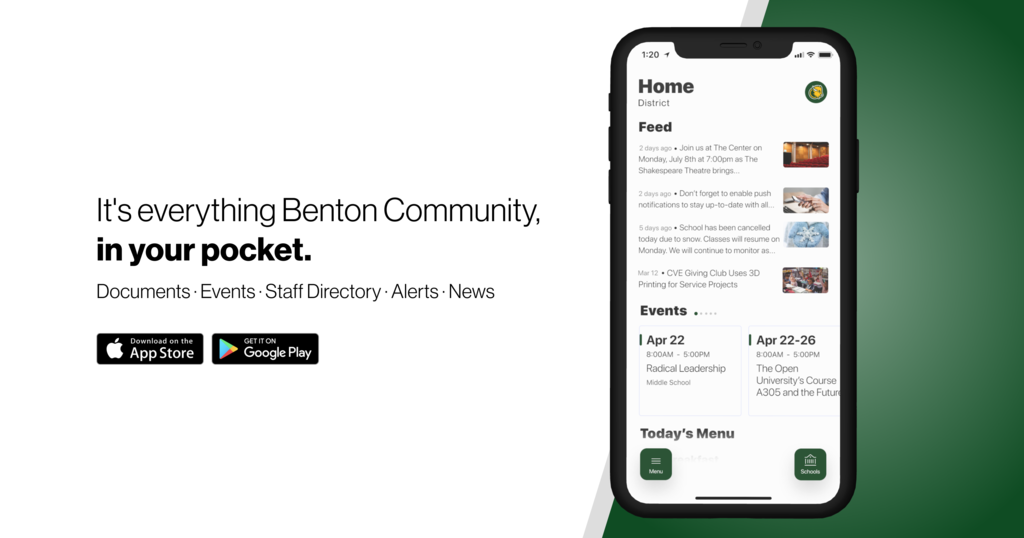 We're thrilled to announce the new app for Benton Community! It's everything Benton Community, in your pocket. With the new app, you can access documents, events, news updates, and emergency notifications coming soon! Please know that information is still being updated. If something is missing or outdated please let your schools front office know. Download for Android
https://bit.ly/3APgu7b
Download for iPhone
https://apple.co/3uNa0lo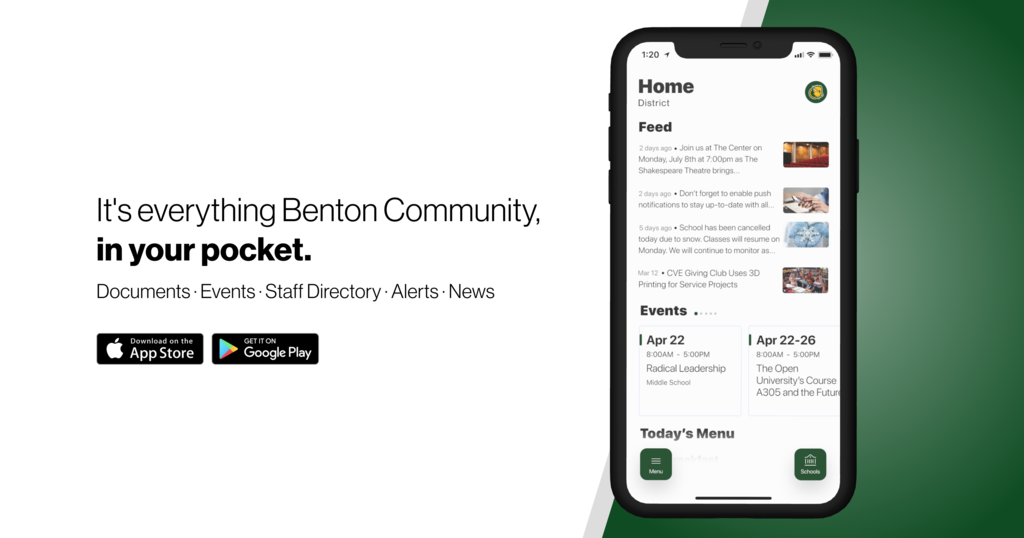 We're thrilled to announce the new app for Benton Community! It's everything Benton Community, in your pocket. With the new app, you can access documents, events, news updates, and emergency notifications coming soon! Please know that information is still being updated. If something is missing or outdated please let your schools front office know. Download for Android
https://bit.ly/3APgu7b
Download for iPhone
https://apple.co/3uNa0lo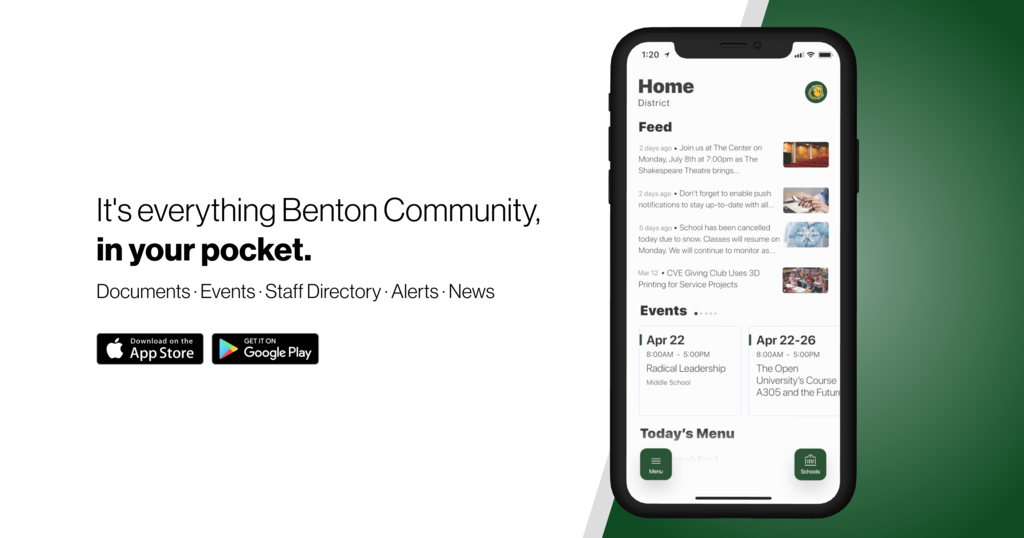 It was great seeing everyone tonight at Open House! The BC Spirit Wear store is now open.
https://bisonfundraiser2022.itemorder.com/shop/home/
20% of all sales go directly to the Student Activity Fund. Bulk delivery will ship to the school, delivery beginning in September.


Reminder: BC Open House Tonight, Monday, August 8th 6-7PM

"Small school vibes. Big school opportunities." For over 50 years Benton Central (BC) has remained a leader in Public Education. Currently BC boasts a graduation rate over 95% and offers 32 AP or Dual Credit courses that allow students to gain college credits in high school. Many Career and Technical courses are also available, including Preschool Teaching, Auto Mechanics, Building Trades, Agriculture, Culinary Arts, Early Childhood Education, Project Lead the Way, Industrial Arts, and Computer Science.

Earlier today, Mikel Berger, co-founder of Match Box accepted Mr. Van Der Aa's invitation to meet with Mr. Weitlauf's PLTW class who created the Active Learning Lab this year. The students were inspired by Match Box's creative and collaborative work space as they began the project. Mr. Berger shared business insight and answered the students' questions as a culminating event to their year long project.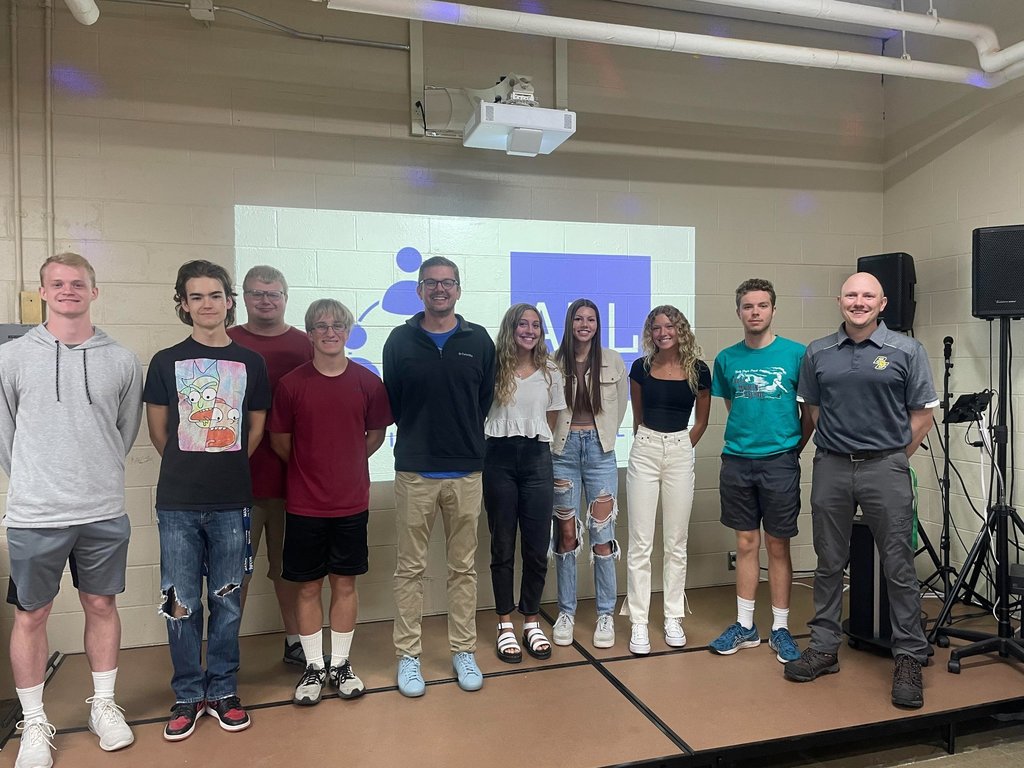 "The mission of BCSC is to ensure all students develop academically, creatively, physically, and socially into the finest version of themselves."