All schools in the Benton Community School Corporation will be operating on a 2 hour delay today November 1, 2022. Again all schools in the Benton Community School Corporation will be operating on a 2 hour delay today November 1, 2022.
This is a test of the new Benton Community School Mass Notification System. This is where you will be able to read and hear notifications of school closings, delays, and other types of urgent messages. If you don't already have the Benton CSC app visit our web sites and scroll to the bottom and there you will see links under "Stay Connected" on the right hand side.
Hello Parents, We're excited to announce that Benton Community Schools has chosen School Device Coverage (SDC) to insure the devices that will be given to your student as part of this year's 1:1 device program. This insurance program will protect you in the event that your device is lost, stolen, or damaged accidentally. For one low annual price, you may file a claim against any number of incidents that take place with no deductibles, no added fees, and no claims limits. To obtain coverage, please fill out the flyer that you will be given by the district and mail it in along with a check, or visit schooldevicecoverage.com and click on 'Sign up'. Join hundreds of thousands of parents nationwide who trust SDC to ensure that their child's device is protected for the 2022 / 2023 school year!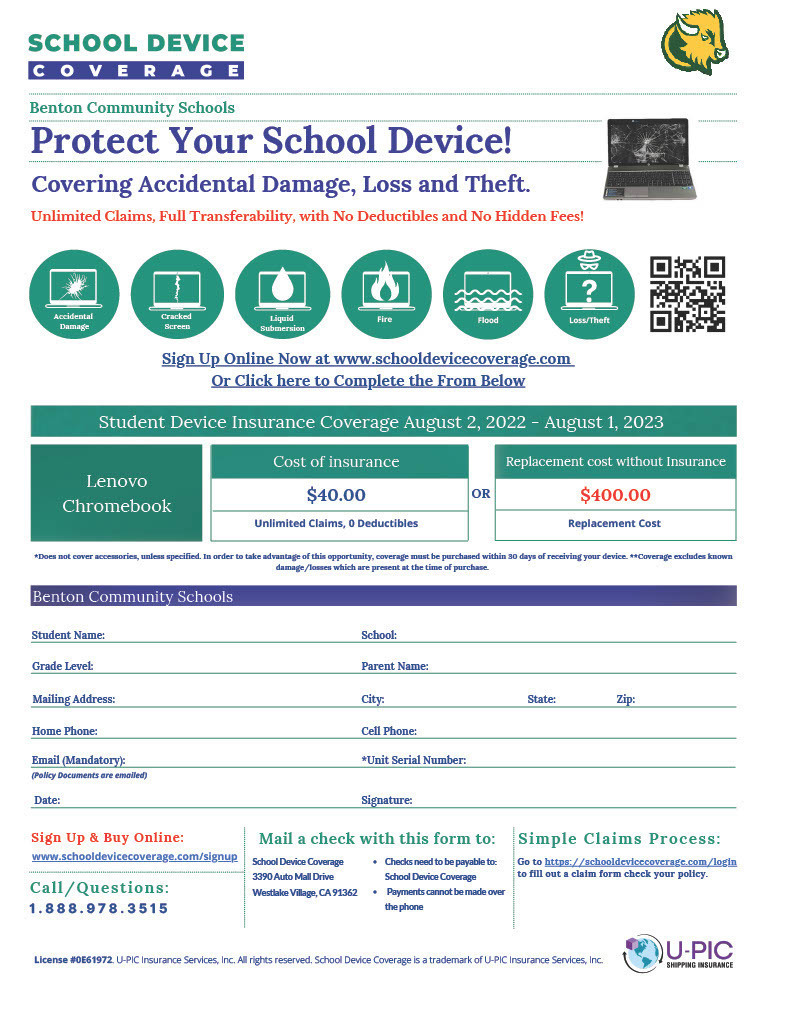 We're thrilled to announce the new app for Benton Community! It's everything Benton Community, in your pocket. With the new app, you can access documents, events, news updates, and emergency notifications coming soon! Please know that information is still being updated. If something is missing or outdated please let your schools front office know. Download for Android
https://bit.ly/3APgu7b
Download for iPhone
https://apple.co/3uNa0lo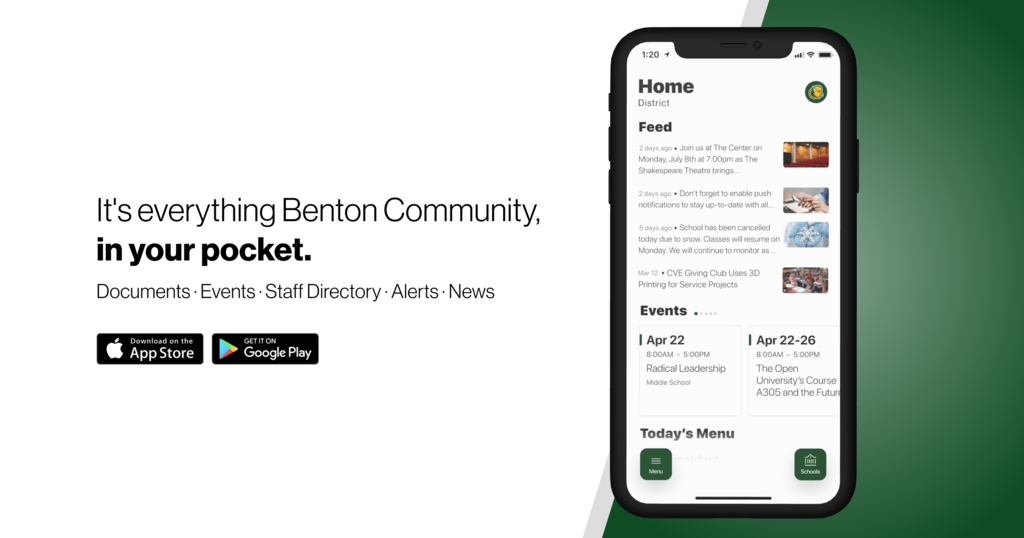 Are you or do you know someone who is interested in joining the Red Devil Team? We are looking for a technology aide for the coming school year! We Are One!

Earlier today, Mikel Berger, co-founder of Match Box accepted Mr. Van Der Aa's invitation to meet with Mr. Weitlauf's PLTW class who created the Active Learning Lab this year. The students were inspired by Match Box's creative and collaborative work space as they began the project. Mr. Berger shared business insight and answered the students' questions as a culminating event to their year long project.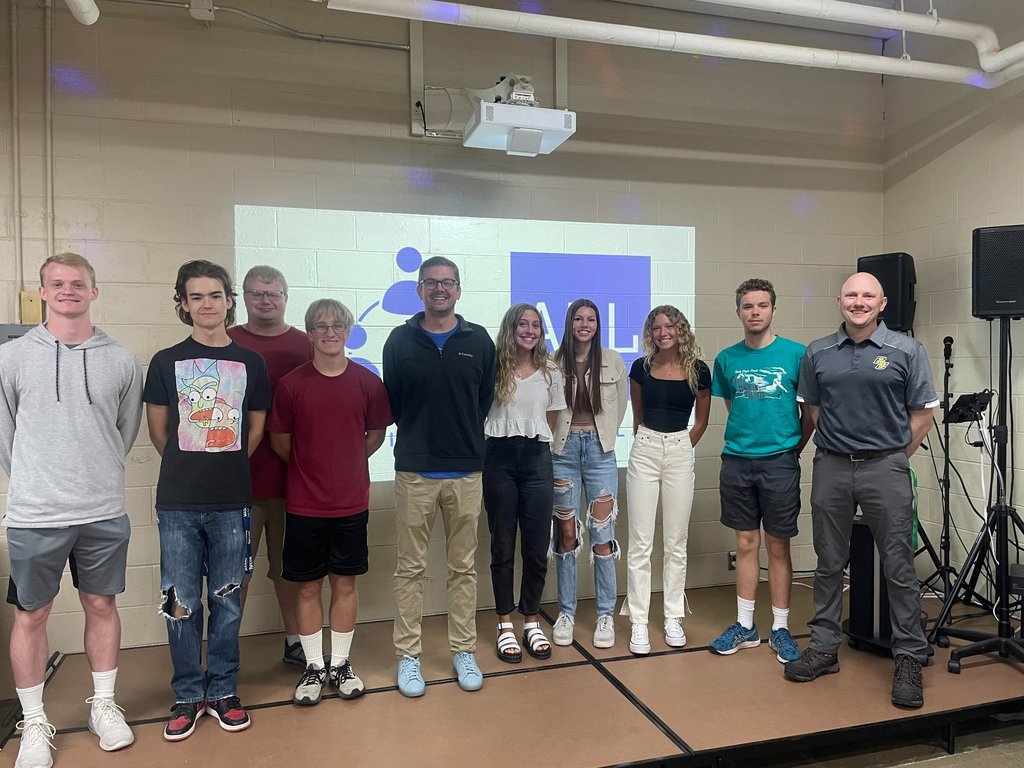 "The mission of BCSC is to ensure all students develop academically, creatively, physically, and socially into the finest version of themselves."